Memberships at The Gamers Gallery
Apr 13, 2023
Admission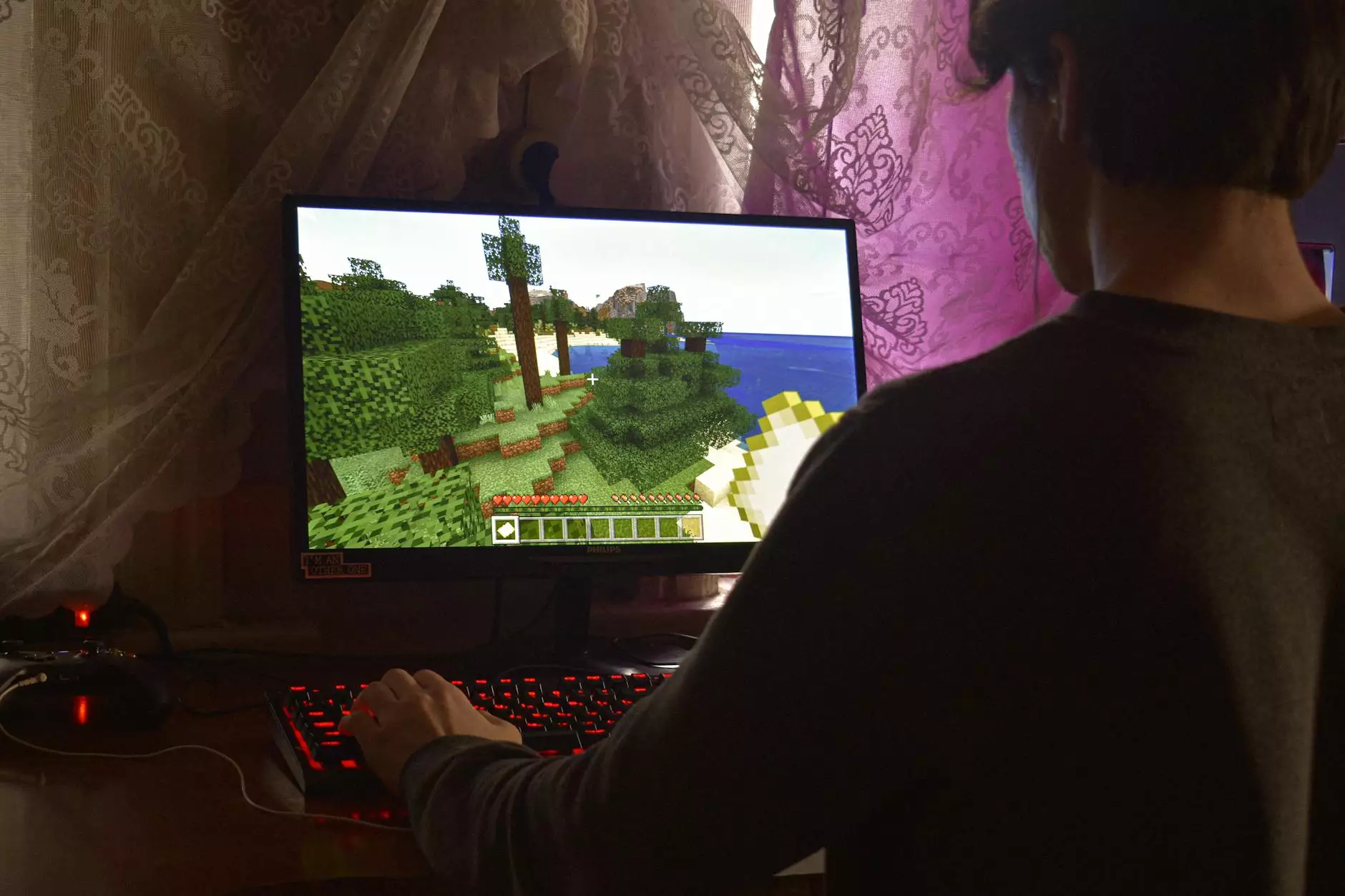 The Ultimate Gaming Experience
Welcome to The Gamers Gallery, where gaming enthusiasts gather to immerse themselves in a world of virtual adventures. Our memberships provide you with a gateway to unlock extraordinary perks and benefits, elevating your gaming experience to new heights. Join our growing community of passionate gamers and dive into a world of endless fun and excitement.
Benefits of Membership
As a member of The Gamers Gallery, you gain access to a range of exclusive benefits tailor-made for avid gamers like you. Let's dive deeper into the incredible advantages that await you:
1. Early Access to New Releases
Stay one step ahead of the game by gaining early access to the latest releases. As a member, you'll be able to dive into immersive worlds before anyone else. Experience the thrill of exploring new gameplay mechanics and captivating storylines before they become widely available. It's your chance to embrace the excitement of being among the first to discover the next big hit.
2. Discounted Game Purchases
Enjoy gaming without breaking the bank with our exclusive discounts on game purchases. As a member, you'll have access to highly competitive prices on a wide range of titles. Whether you're a fan of action-packed adventures, intense sports simulations, or mind-bending puzzles, you can fuel your gaming library at prices that won't strain your wallet.
3. Access to Exclusive Events
Immerse yourself in the gaming community by attending our exclusive events. From thrilling eSports tournaments to insightful gaming workshops, our events offer unparalleled opportunities to meet fellow gamers, make new friends, and share your passion for gaming. Connect with like-minded individuals, showcase your skills, and foster lasting relationships in an environment dedicated to your gaming journey.
4. Personalized Recommendations
Discover your next gaming obsession with personalized recommendations. Our team of gaming experts is dedicated to understanding your unique preferences and providing tailored suggestions that align with your interests. Say goodbye to endless browsing and let us curate a collection of games that are guaranteed to captivate and engage you.
5. Exclusive In-Game Content
Unleash your full gaming potential with access to exclusive in-game content. As a member, you'll unlock special items, skins, and bonuses that enhance your gameplay experience. Stand out from the crowd with rare cosmetics and gain an edge over your opponents as you venture into virtual realms filled with awe-inspiring challenges.
6. Community Engagement
Connect with fellow gamers through our vibrant community platform. Share your gaming achievements, exchange tips and tricks, and participate in lively discussions. Our community is a supportive space where you can find like-minded individuals who share your passion for games. Engage in meaningful conversations, forge new friendships, and celebrate the joys of gaming together.
Choose Your Membership
At The Gamers Gallery, we offer a variety of membership options designed to cater to your gaming preferences:
1. Basic Membership
Our Basic Membership grants you entry into our exciting gaming community, providing you with access to our exclusive events, personalized recommendations, and community engagement features.
2. Premium Membership
Upgrade to our Premium Membership for an enhanced gaming experience. In addition to all the benefits of the Basic Membership, you'll also enjoy early access to new releases, discounted game purchases, and exclusive in-game content.
3. VIP Membership
For the ultimate gaming enthusiasts, our VIP Membership offers unparalleled perks. Access all the benefits of the Premium Membership while enjoying additional exclusive benefits such as priority access to events, personalized gaming consultations, and VIP-only tournaments.
Join The Gamers Gallery Today
Are you ready to take your gaming experience to the next level? Join The Gamers Gallery today and unlock a world of exclusive benefits, exceptional offers, and unforgettable adventures. Dive into a community where gaming thrives, connections flourish, and unforgettable memories are created. Sign up for a membership now and let the gaming journey begin!